INGREDIENTS
Nothing fancy needed to make this easy crepe recipe! Just the basics. 
Milk
Eggs
Butter
Sugar
Vanilla
Salt
Flour
 STEP 1: MAKE BATTER IN BLENDER
In a blender, combine the milk, eggs, butter, sugar, vanilla, salt and flour. Mix until batter is smooth (about 15-20 seconds). Refrigerate batter for at least 30 minutes, or overnight.


STEP 2: COOK IN SKILLET
Spray non-stick cooking spray onto an 8-inch frying pan. Pour about 1/4 cup crepe batter into the pan and cook over medium-low heat. Turn pan immediately from side to side to form an even circle. Cook for about 1-2 minutes per side, or until crepes are lightly browned.
STEP 3: STACK UNTIL SERVING, THEN ADD FILLINGS
Remove from heat and stack until ready to serve. Add your favorite crepe fillings and enjoy!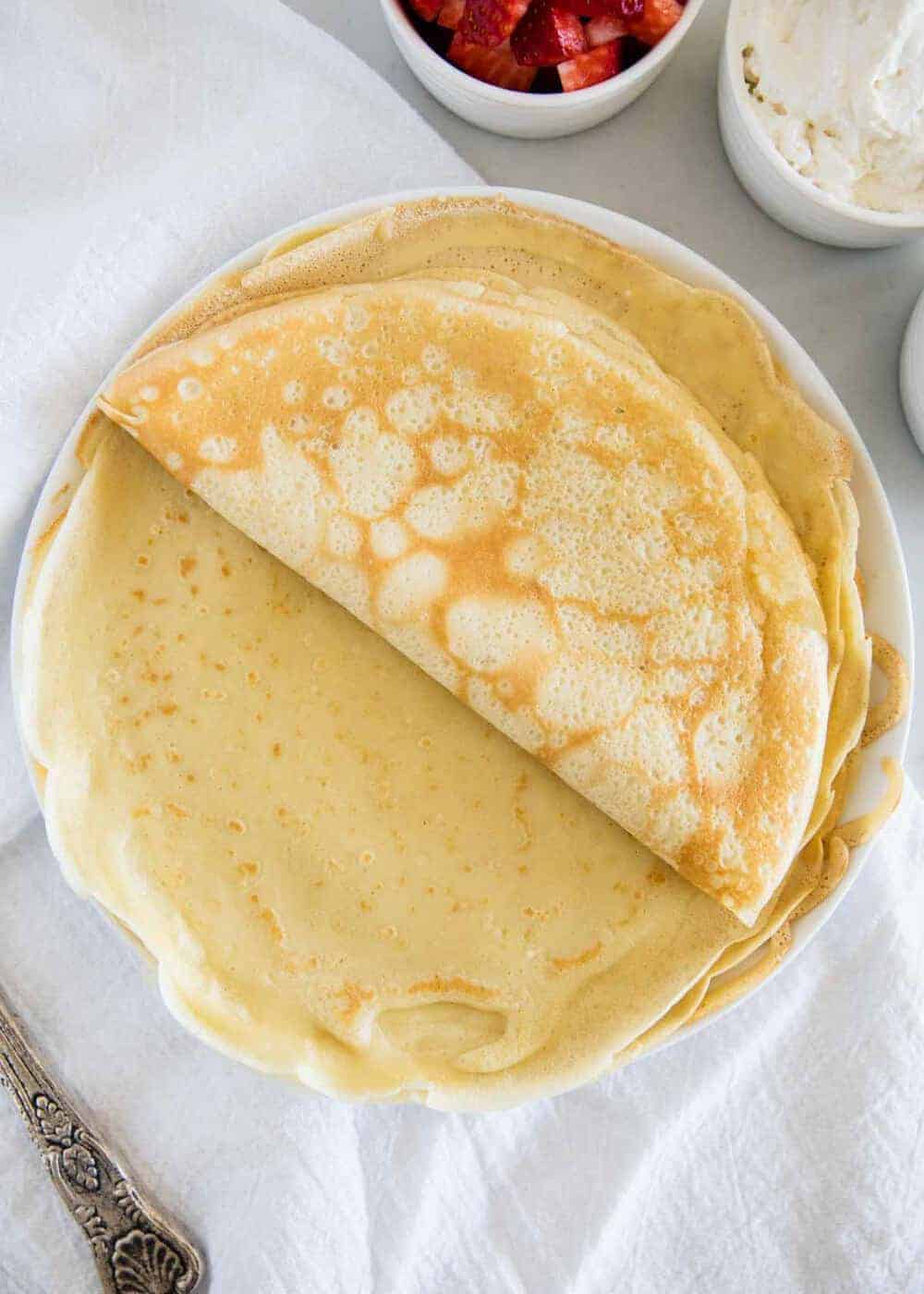 CREPE FILLINGS
You can customize them with all your favorite toppings and go savory or sweet. My favorite way to eat them is with a little nutella, bananas and berries! Oh and can't forget the whipped cream on top!
SWEET
Cream cheese filling and chopped strawberries
Ricotta or mascarpone with fresh berries
Whipped cream, fresh berries and powdered sugar
Peaches and cream
Strawberry jam, fresh strawberries and powdered sugar
Bananas, nutella and peanut butter
Lemon curd, blueberries and powdered sugar
Marshmallow fluff, crushed graham crackers and chocolate sauce
SAVORY
Sautéed vegetables and eggs
Caprese (mozzarella, tomato and basil)
Ham and cheese
Scrambled eggs and bacon
Spinach, mushroom and parmesan
Pesto, chicken and mozzarella
Sausage and apples or apple butter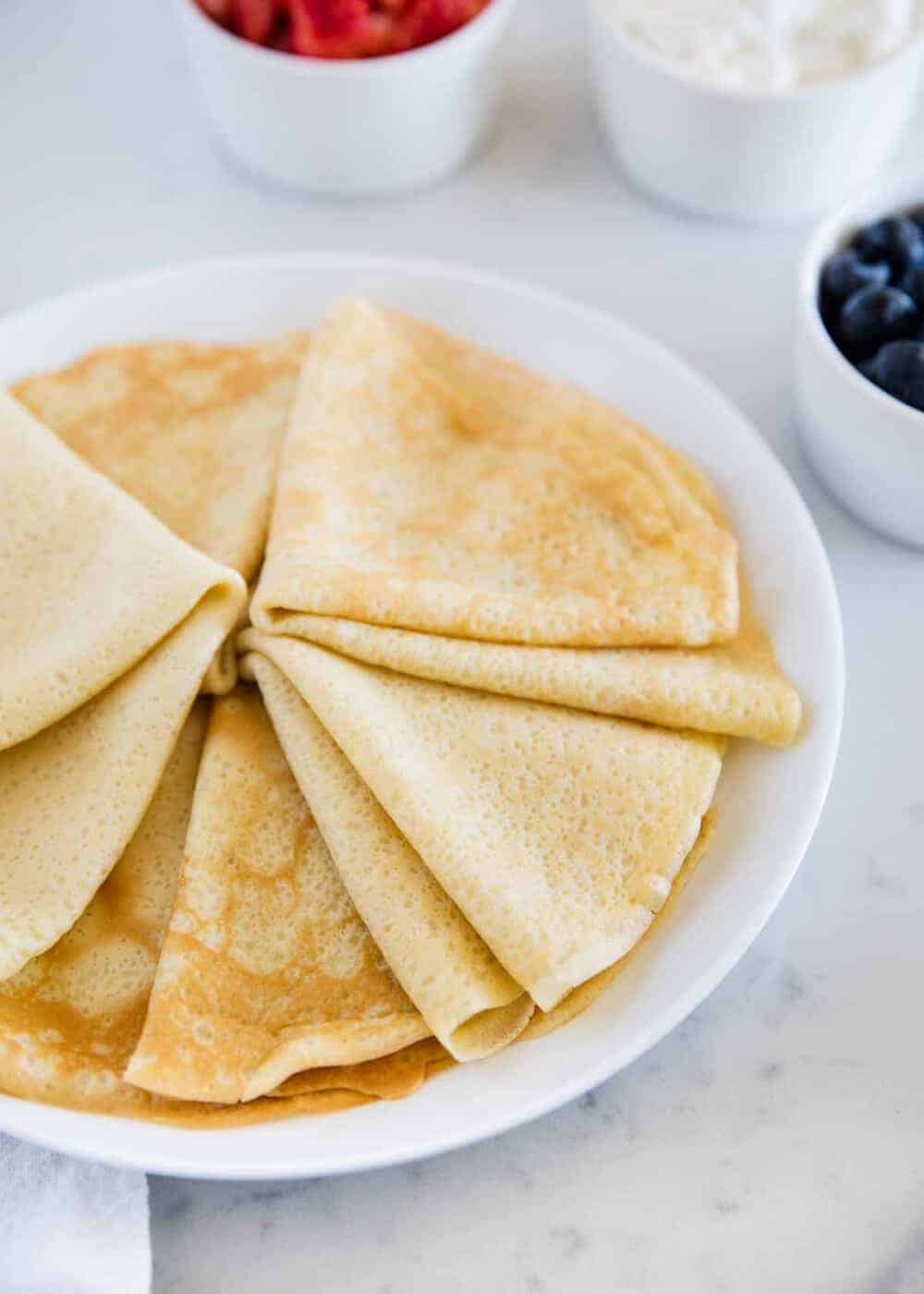 WAYS TO FOLD CREPES
Fold in half: This is an easy option for beginners! Simply fold in half, similar to folding an omelette. To add fillings, you can either add before folding in half or add on top of your folded crepe.
Make triangles: I love how elegant this looks! Gently fold in half, then fold in half again. Stack the folded crepes on top of each other to serve. Fillings can be added before folding or on top.
Roll the crepes: This is a fun way to sneak extra filling inside. :) Before rolling, add the filling evenly on top of crepe, leaving about 1/4 inch from the edges. Then fold one side over the filling towards the middle. Fold the other side all the way over the already folded side to make the shape of a burrito. Feel free to add extra toppings once they're rolled.